Hi Everyone! As you're reading this I will be on my way to South Carolina! Halleluiah! Please enjoy the guest post below from Ech and read more about her and Will at Ech & Will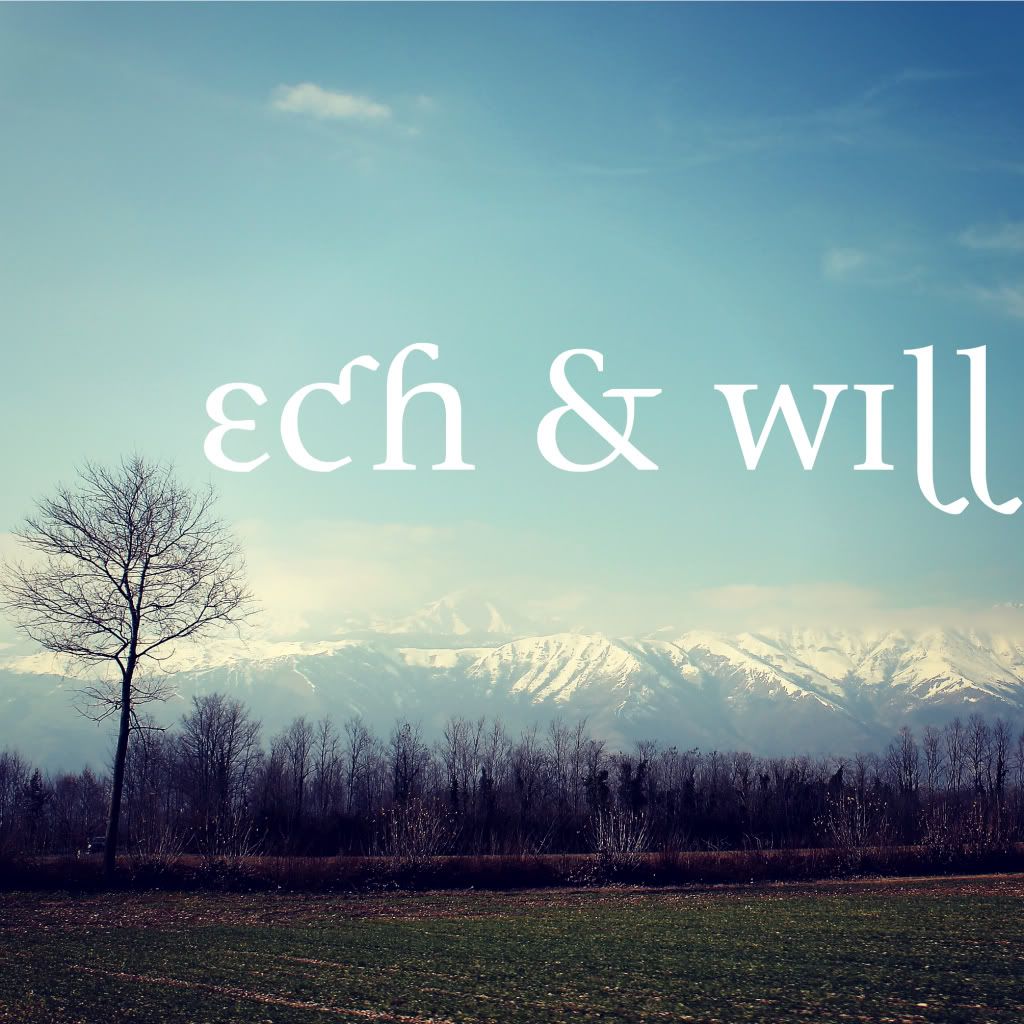 I was 22 when I first met Will. I was in my last semester of my undergrad and I decided to fly up to Alaska to help my sister celebrate her 21st birthday. Will wasn't even on my radar when I first met him. 1) He was 19...way too young! 2) I had grown up on Oahu so I knew a lot of military kids and had no desire to marry a military man. 3) He was stationed in Alaska; I was going to school in Washington. Long distance? No thanks. Three strikes. He had no chance.
But then two of the cars in our convoy got into an accident on the way to dinner. After dealing with the cops and two of the trucks getting towed (one of them being Will's), we finally made it to dinner. I didn't realize it, but Will finagled his way to sitting next to me. He accidentally spilled salsa on my menu and made a huge joke out of it, ending with us threatening to take it outside. He continued to make me laugh through dinner…but I still wasn't wooed.
At the party, everyone ended up passing out early. Will was the only one up with me at the end of the night. We watched tv, talked, and teased everyone for falling asleep so early. Again, he continued to make me laugh…but I still wasn't wooed.
The next morning my sister's boyfriend at the time had to go to the hospital for pain from the accident. She went along with him and they ended up being gone until dinnertime. I was more than happy to sleep off the long night and watch tv in her room. But Will heard and came to keep me company. After spending the day watching a game of pickup football, running from a mama moose, and hanging out in his dorm we were inseparable. I ended up staying an extra night just to spend more time with him. But when I finally had to get back home, I took it for what it was: a little weekend fling and I'd probably never hear from him again. My flight left while he was at work, so he let me sleep in his room until I had to go. He texted me when he got off work thanking me, noting that I had made his bed and "tucked in the sheets and everything". Apparently that's what impressed him most.
To my surprise, he kept texting. Then he called…and kept calling. By Halloween (two weeks later) we were in a relationship…Facebook official and everything. Again, I thought it would be fun to have a boyfriend, but nothing serious. Someone to talk to and have in my corner. But I didn't think it would turn serious considering his age, the distance, and the whole military thing. I went back up to Alaska to spend the holidays with him and my sister and it turned out that between all the texts and phone calls we had fallen in love. We continued our long distance relationship when I graduated and moved home to Oregon.
We had a lot of downs, but we made it work; and in May of 2010 Will got down on one knee on a secluded beach in Waikiki under a million stars and proposed to me. We got married that September and I moved up to Alaska to be with him. Almost three years later, we're living in Italy and we're currently surviving his first deployment. Like I said, I never wanted to be a military spouse. But I'm so proud of him and I'm proud to be his wife.