One of my favorite things about November is the thankfulness people show. I love reading blogs and Facebook statuses about what others are grateful for, but what if that thankfulness was taken to a new level? What if everyone who was thankful for something not only
said
what they were thankful for, but showed it too? I recently came upon a great article that talks about just that. You can read it
here
, but basically it gives examples like if you're thankful for Starbucks why not grab an extra coffee for your co-worker tomorrow morning? If you're thankful that your family has enough to eat why not donate some canned goods to the local food pantry? I think the message - about moving our thankfulness beyond ourselves - is a really powerful one.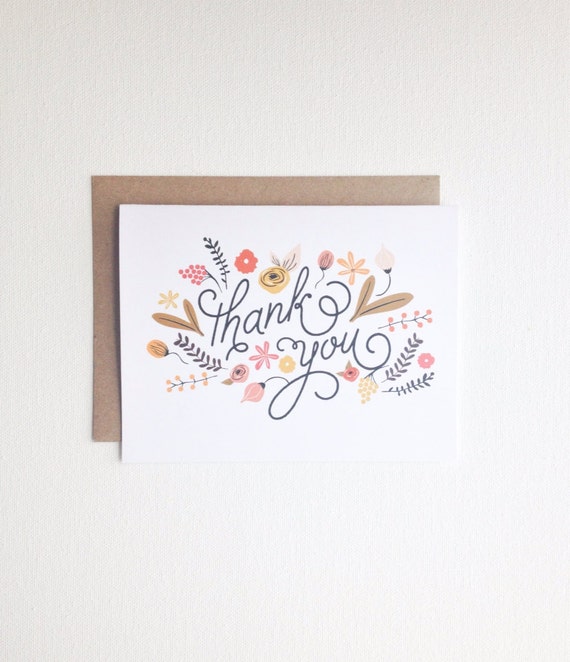 I love this fall inspired thank you card from Etsy
This Thanksgiving I'm thankful for my family and so I've made a promise to myself that I will spend more time with them (more quality time with my husband and more Skype and phone calls with my family back in Michigan). I'm also thankful for the Navy and the opportunities it has provided my husband as well as myself so I'm going to try and become more involved around base, with the Spouses Club, etc.
How could you show your thankfulness this holiday season?